Does your grandma's hot chocolate always make you dream? Ah, this delicious chocolate that she prepared for you every morning during the holidays, or at snack time when you came home from school soaked in the rain… But how did she make it so good? Of course, she never wanted to tell you, grannies know how to make us come back for a little visit, no question of losing this advantage! Quai Sud has nevertheless investigated to try to unlock the secrets of preparation hot chocolate from our grandmothers...
Grandma's Hot Chocolate Ingredients
At Quai Sud, just like you, we have tried to extract the famous hot chocolate recipe to our grannies… But we too, we were kindly sent to the ropes (Ah, I'll make you one the next time you come back to see me, darling...)! So, we compared our (chocolate) bars to try to find the ingredients that make the success of the childhood hot chocolate. We haven't found an exact recipe, nor THE recipe that all grannies share among themselves, but we have a few leads...
First, the chocolate. There, opinions differ. For some, grandma's hot chocolate is prepared with chocolate, for an authentic Old-style hot chocolate, for others it is with cocoa. It is likely that your grandma made your hot chocolate with unsweetened cocoa; it's practical, and grannies often like practical things. But chocolate bars are good too, because the cocoa butter they contain brings a lot of smoothness and you can vary the tastes: dark, milk, white… So, it's up to you.
Then liquids. Here, we all agree, our grandmother used milk. Sometimes cream, or both, but never water: not greedy enough. The best compromise seems to be whole milk since it contains 35% cream. Perfect for an optimal diffusion of aromas (#legrascestlavie). Everything else is superfluous and depends on each granny: a little sugar or honey, very mild spices (cinnamon or vanilla) infused in milk or added just before tasting... Mamie is a fan of minimalism: less is more. But are these ingredients enough to obtain its delicious chocolate?
How to make a thick and creamy hot chocolate?
The basic recipe forgood homemade hot chocolate is simple: bring the milk to the boil, add the chocolate or cocoa off the heat, then heat again until it thickens. And there, tadam: Grandma's great chocolate! Well, no… No thick, creamy hot chocolate. What did we miss?… The knack is very important to obtain a creamy and airy chocolate. Here are some tips for the perfect hot chocolate.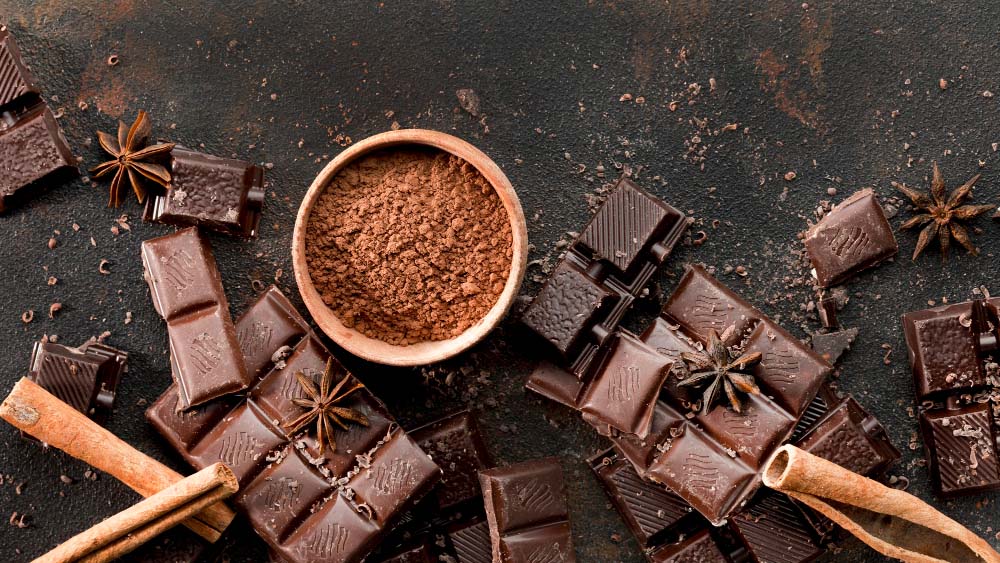 Use a heavy-bottomed saucepan to heat the milk: it avoids burning everything because of too sudden a rise in temperature! Mix with a whisk throughout the preparation and stir constantly until boiling, then adding the chocolate and again putting the pan back on the heat. This is essential to obtain a homogeneous and thickening mixture.
Still no frothy hot chocolate? Your grandma may have added a little cornstarch to thicken the mixture. Count 10 to 20 g per half liter of milk and you will see the difference. You can also use a milk frother or emulsifier which will aerate and inflate the preparation, for a result worthy of the best breweries. This is all the more true if you have opted for a vegetable milk (admittedly, we are moving away from Grandma's chocolate, but we do not choose to be lactose intolerant). Depending on the cereal, some vegetable drinks do not thicken or on the contrary coagulate too much; they should therefore not be boiled, but well emulsified to obtain a creamy texture.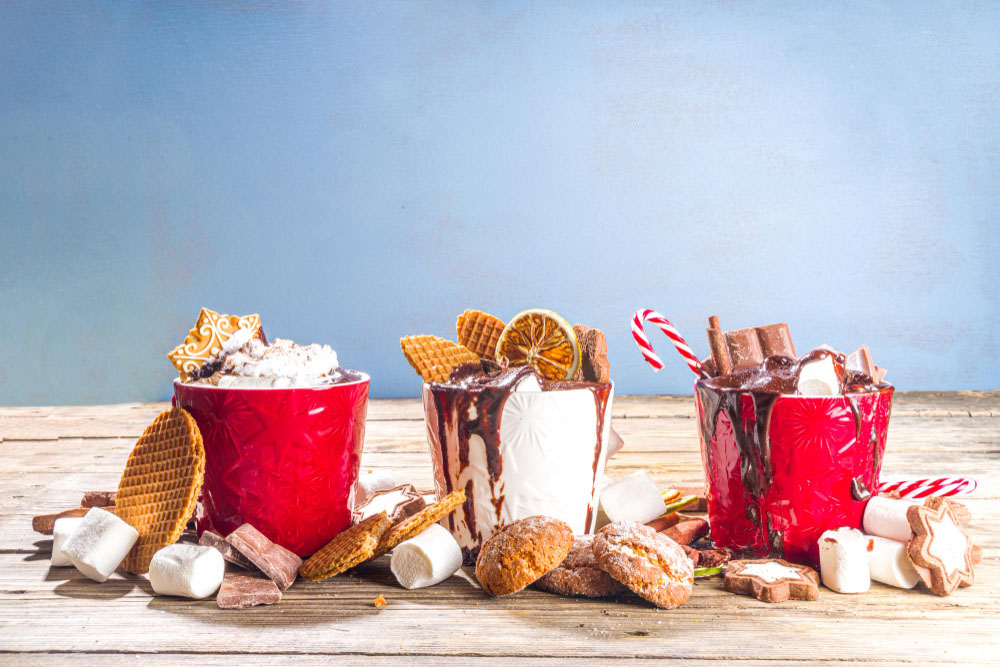 And to end on a high note, toppings, or in good French the toppings! Perhaps your grandma added a little vanilla, whipped cream, orange zest or a few chocolate shavings at the last moment? These small details influence the gourmet sensation. Sweet or tangy, they serve as Proust's madeleines and take you back a few years to your grandmother's kitchen... Carry on the family tradition or create your own! To change marshmallows, we recommend the little touch of Espelette pepper, hot but not spicy, ideal to sublimate your hot chocolate. Finally, don't forget the ingredient that all the hot chocolates prepared by your grandma contain: love!
To find the hot chocolate of your childhood, discover our delicious cinnamon cocoa drink recipe or test our range of cocoas ready to use! At Quai Sud, all our cocoas are organic and fair trade because it's good for you, for producers and for the planet. Plain or flavored with spices, you will inevitably find the cocoa you like!