The holidays and the sun are back! It's the perfect opportunity to organize aperitifs
with family and friends. And what better way to enjoy these goodies than with a sangria
times? Easy to prepare, ideal for large tables, it is the ally of our evenings
caliente. But where does sangria come from? What does it contain? Quai Sud answers and delivers
his best sangria recipe.
Spanish sangria? Not so sure…

When you hear the word sangria, you think paella, flamenco and Spain? Well, nothing is
less sure! The origin of sangria is uncertain. One theory is that it was invented
in the West Indies in the 18th century by English sailors… yes, you read that right, English!
Seeking to circumvent the prohibition on alcohol consumption, they would have added
fruit, spices and honey to their drink to give it the appearance of fruit juice.
For those who would be revolted by a potential British origin of sangria,
don't worry, there is a more Hispanic version! Spanish and Portuguese peasants
would have created it with the products grown on their land: citrus fruits, peaches, vegetables and
apples and wine. The drink would have taken the name of sangria in reference to its red color
blood (sangre in Spanish), but also sang-gris, a Caribbean drink that resembles
a lot to sangria… but here we find once again our English friends, so we
forget it!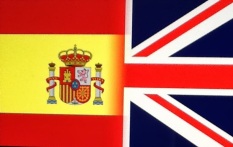 How to prepare a good sangria?

No need to look for the recipe of the real Spanish sangria, it does not exist! Each
Spanish has its own version of this summer aperitif. You will also find
many variations: white sangria with mango and passion or with red fruits, blue sangria
in Curaçao… The choice is yours!
However, there are a few steps that must be taken to prepare it properly. For example, the
sangria is always prepared the day before, or even 2 or 3 days before the fiesta; this is the time
necessary for the fruits and spices to impregnate the alcohol with their aromas. It integrates
always the same type of ingredients, but their form varies:
Wine: most often, it is a red wine, a good unpretentious table wine of the type
Rioja, but you can also find sangrias based on white wine or rosé.
Fruit: apples, peaches, exotic fruits… anything is possible! Citrus fruits are
almost unavoidable. Be careful, some fruits oxidize quickly (strawberries, bananas), which
which is neither very good nor very beautiful. Also limit the use of citrus peels which have
tend to bring a lot of bitterness to the mix.
Spices: usually cinnamon and vanilla, sometimes with the addition of
nutmeg and cloves.
A little liqueur: Madeira, rum, brandy, etc. Most often, Cointreau is added
to enhance the orange flavor.
Sugar: the amount varies according to taste and the degree of acidity of the mixture.
Sparkling water or lemonade: to be added at the last moment to refresh the
everything.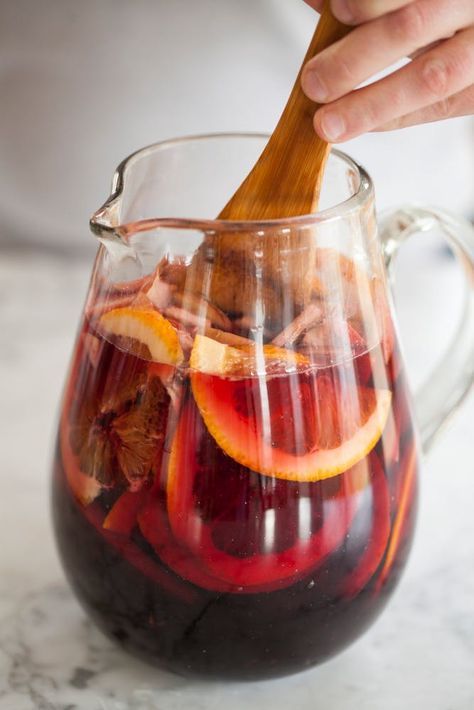 The recipe for sangria by Quai Sud
Let's go to our recipe! English, Caribbean or Spanish, we prefer the name Latina which will put everyone (more or less) in agreement. We were generous, with a recipe for 10 people… easy to multiply according to the number of guests ;). You need:
2.5 L of red wine
4 oranges
3 lemons
3 peaches
2 Granny Smith apples
1 cinnamon stick
1 vanilla pod
25 cl Cointreau
150 g sugar
½ L of lemonade
The day before your fiesta, wash and dry the fruit. Peel half of the citrus fruits to
limit the bitterness and then cut them into slices. Cut the peaches and apples into
neighborhoods.
Pour the red wine and Cointreau into a cocktail fountain. Add the stick of
cinnamon and the vanilla bean split and scraped. Sprinkle with sugar and mix.
Add the fruit pieces. Mix gently and keep in a cool place for 24 hours.
Add the fresh lemonade just before serving. It's ready!
Serve with plenty of ice.
Want a sangria ready in two minutes? Test our mixes for
sangriawithout delay! Add the wine, chill overnight and let's get ready for the party! Caution,
Alcohol abuse is dangerous for your health, consume in moderation.
Meta-title: Spice up your fiestas with Quai Sud's latina sangria recipe.
Meta-description : Sangria is a must-have during summer aperitifs. Where does it come from?
How is it prepared? Quai Sud sets the mood for a fiesta with its sangria recipe!