That's it, you've fallen for our cocktail set! You who dream of impressing your friends at
become a mixology pro like Tom Cruise in Cocktail, you'll be able
you're now quite idle after your first failed cocktails … Don't panic, we'll take it all back
to zero! You have to learn how to shake a cocktail. Quai Sud details the contents of its set
cocktails and explains how to make professional cocktails.

The contents of your cocktail set

Before explaining how to prepare good cocktails, we will introduce you to the
content of your set. Each utensil has its own function, and knowing them well is
use them well when the time comes… and some knowledge of the subject will allow you to
to shine with your friends 😉 !
First of all, the cocktail shaker. With its 550 ml capacity, it fits into the standard
shakers (between 450 and 800 ml): not too big, not too small. This is a 3 piece stainless steel shaker,
ideal to begin in mixology. It includes a tumbler, a lid with strainer
and a cap. The strainer holds the ice cubes when you pour the
cocktail in a glass, which makes it easy to use.
The pros prefer the 2-piece shaker, with a stainless steel tumbler and a glass (Boston shaker),
or two stainless steel shakers (Continental or French shaker). Why not offer you this
type of shaker ? Because they require dexterity, especially the Boston shaker which is
quite heavy to handle. These shakers without cap are more suitable for intensive use
and are used with an independent strainer, to avoid diluting the mixture at the last
moment by the ice cubes. To be considered only after having acquired some practice.
In our set, you will also find a jigger and a mixer. The first
is composed of two graduated cups of 3 and 6 cl to measure liquids with precision; the
The second one, twisted, facilitates the mixing of preparations made directly in the glass. This
This thin and long utensil allows you to reach the bottom of high glasses by sliding between the
and replaces the cocktail tongs (a kind of tweezers).
giant) to drape fruit slices over the glass.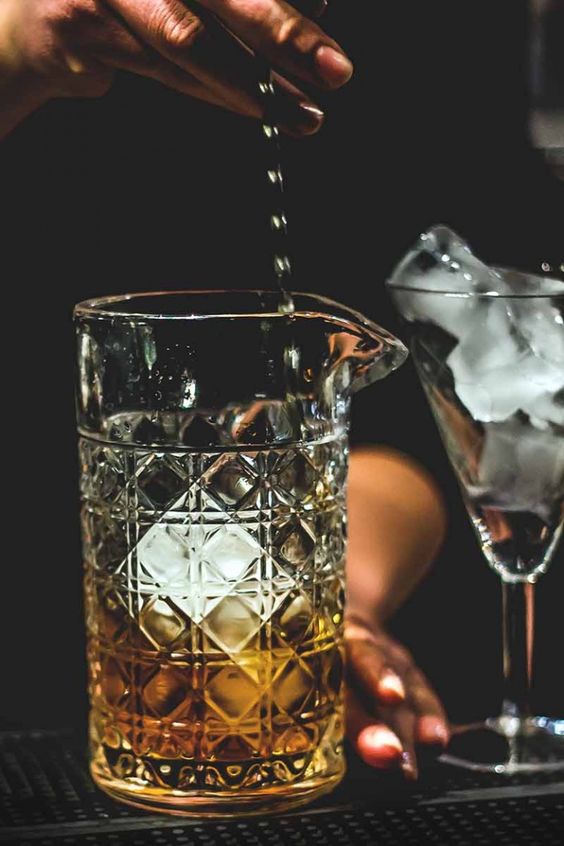 How to prepare a cocktail with a shaker

How to use a cocktail shaker ? On the face of it, it looks simple… until you
you would find yourself completely soaked! Here are some tips to avoid this kind of
and make your cocktails a success even if you are a beginner. After all, if this
Tom has managed to pass himself off as a cocktail pro for the duration of a film, why not
Couldn't you do the same for an aperitif?! However, we do not recommend the
bottle throwing… too much showboating, too much broken glass…
Making a cocktail in a shaker means first of all chilling and frothing the ingredients.
Start by filling the tumbler with liquids: first the spirits, then the soft drinks
drinks. Add the ice cubes. Close the shaker, then place it in your hand with the bottom of the
timpani set on two fingers. With your other hand, hold the shaker tightly, your thumb
firmly covering the cap. Shake the shaker vigorously up and down for
15 seconds, standing to the side and not facing your guests (you never know!). Remove the
and pour into a glass. The result is a sparkling and refreshing cocktail!
In addition to your cocktail set, you can invest in some useful accessories for
to complete your bartender's panoply. If you prepare cocktails occasionally,
just add a citrus press, a fine strainer like the one used in the
tea strainer for beautiful cocktails without pips or pieces of fruit, and a pestle for
cocktail to release the flavours of tough ingredients like ginger or herbs.
Essential for the mojito!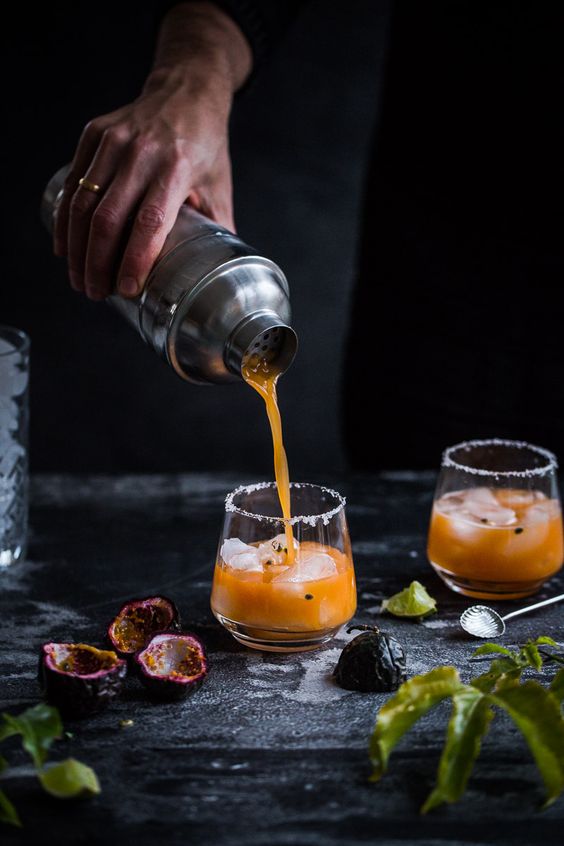 For a more regular use and a professional result, a cocktail strainer will be useful.
Surrounded by a large spring to hold the ice cubes, it is perfectly adapted to the size
of the tumbler to strain the cocktail directly over the glass. Finally, two
accessories that depend on your taste preferences: a mixing glass for
cocktails based on spirits that do not like to be shaken violently, such as
Manhattan, and an ice crusher for cocktails with crushed ice, like the
Caipirinha or the Moscow Mule.
Finally, a few words about the maintenance of your cocktail set. Stainless steel is sensitive to stains
and scratches; prefer hand cleaning with a non-abrasive sponge and
washing-up liquid. Rinse the shaker with clean water between each cocktail to avoid mixing
of flavours. Now you're ready for James Bond's "shaken but not stirred" Martini!
Alcohol abuse is dangerous for your health, consume in moderation.