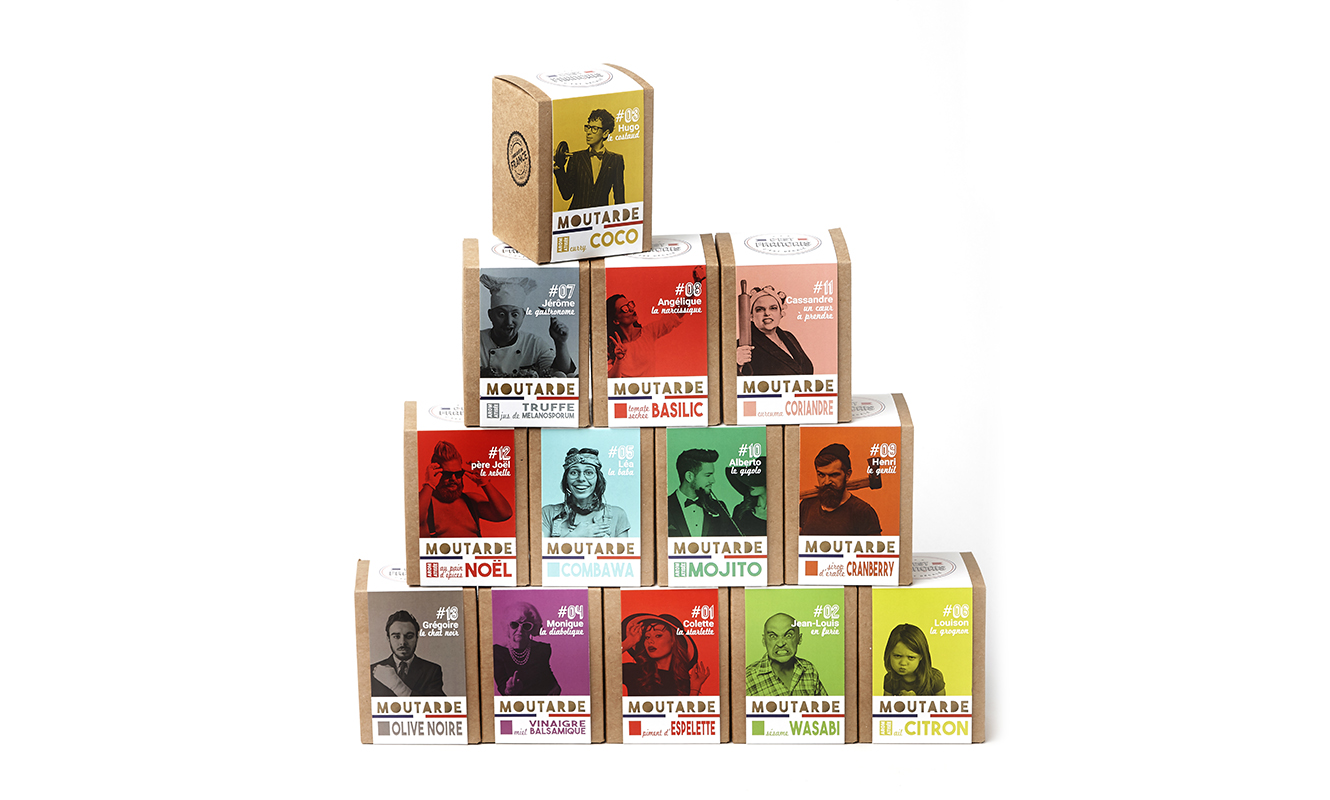 Quai Sud flavored mustards
Mustards that spice up your dishes with character!
At Quai Sud, we like to enjoy small, convivial dishes with friends, and there is no question that the meal will be bland: at Quai Sud, we want dishes that are spicy and full of character! 💪 We created
a range of mild flavored mustards
, but pungent in their originality and personality. We love mustard so much that we even created a little crafting kit so you can
make your own homemade mustard
. Fine or old-fashioned mustard, it's up to you. After all, mustard and the French are a long and beautiful love story ❤.
Flavored mustards It's offbeat: a Quai Sud specialty
More than a range of flavored mustards, C'est quirky, it's a
flavor collection
and strong characters. Jean-Louis furious and
its wasabi sesame mustard
are here to prove it! Garlic and lemon, coriander, Espelette pepper… C'est Décalé flavored mustards are not lacking in spiciness. Made from natural ingredients and
packaged in France
By the small hands in our workshops, C'est Décalé mustards are mild mustards that intensify the aromas. They will make your taste buds travel and will give relief to your plate. At the table 🍽!